2018 Callahan Distinguished Lecture Speaker Announced
9.29.2017
Each year, the F. Joseph Callahan Distinguished Lecture features a speaker to engage the Greater Cleveland community in active discourse about important topics of our time. From prominent academic leaders to national experts, the annual series honors a candidate who emphasizes the values of excellence, integrity and respect.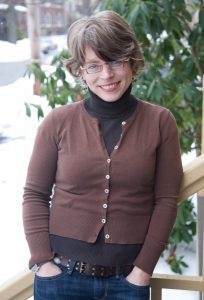 The Callahan Foundation is proud to announce the selected 2018 speaker, Jill Lepore. Lepore is a professor of American History at Harvard University, a staff writer for The New Yorker, and the author of several prize-winning books, including The Secret History of Wonder Woman (2014). She is currently writing a history of the United States.
Lepore will present a lecture on the topic of "Life As An Argument" on Wednesday, March 7, 2018, as part of the Think Forum series at Case Western Reserve University.  

Past speakers have included acclaimed professor, cultural critic, author and filmmaker Dr. Henry Louis Gates, Jr., noted Harvard University psychologist and cognitive scientist Steven Pinker, Pulitzer Prize-winning author Jared Diamond, Kay Redfield Jamison, an international authority on mood disorders, and New York Times best-selling authors Jerome Groopman and Pamela Hartzband.
Reserve free tickets for the lecture online, or call the Maltz Performing Arts Center box office at 216.368.6062.