FIRST Robotics Inspires Science, Tech And Engineering Leaders In Buckeye Regional Competition
3.23.2018
Callahan Foundation grant recipient FIRST® Robotics challenges students to be robot inventors in the Buckeye Regional Competition this month.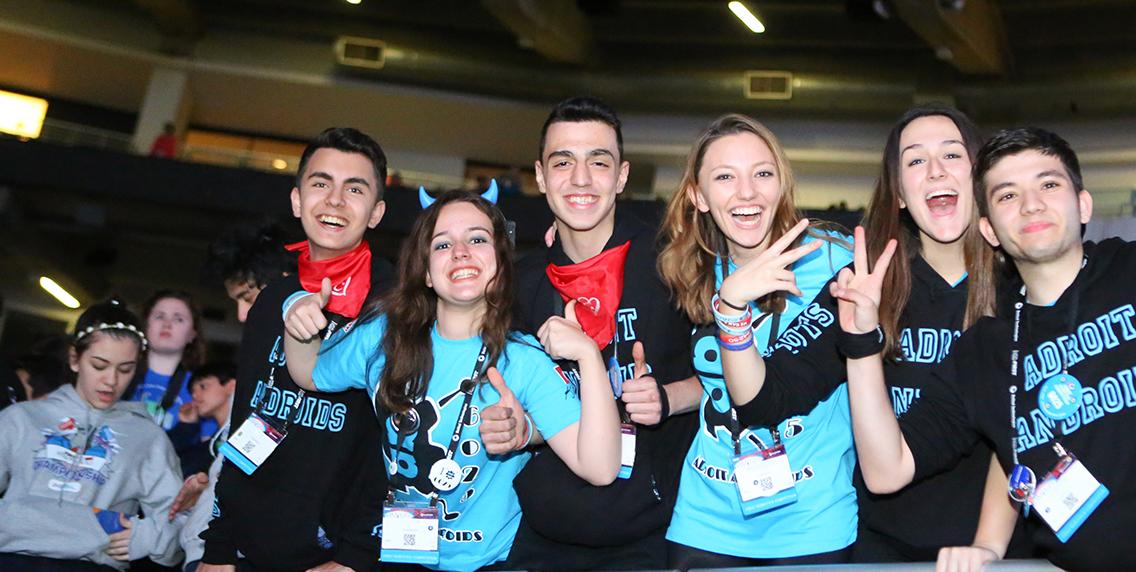 Over 1,500 high school students from throughout Ohio and neighboring states will compete later this month in the FIRST® Robotics Buckeye Regional Competition. The young inventors compete in teams with 120-pound robots of their own design, combining the excitement of sport with science and technology. This year, the robots are "trapped" in an 8-bit video game. The alliance with the highest score defeats the "boss" at the end of the match and wins, in a competition taking place March 29-31, 2018 at Cleveland State University.
The teams spent six weeks designing, building and programming the robots as part of FIRST's annual, competitive-based education program. Students coupled creativity with skills like math, science, engineering, business and project management, art, video and industrial sciences in the competition.
FIRST inspires innovation in students and fosters well-rounded life capabilities including self-confidence, communication, and leadership. The impact of participation in the competition for students extends beyond the event, from the growth of science, technology and engineering skills, through to careers in STEM.
The Buckeye Regional is considered among the best regional competitions nationally for the quality of experience provided to the high school students participating. The Callahan Foundation is proud to be a sponsor of the competition, awarding the FIRST Robotics Buckeye Regional $10,000 to support the cost of the presentation of the annual event.
The event is open to the public and will be held at Cleveland State University's Wolstein Center. To learn more about the event, visit FIRST Buckeye Regional Competition.